SIG Contracts - Contact Us Regarding Any Furniture Enquiry for your Business
Below are contact details for SIG Contracts. Please email us for any enquiries you have regarding any of the items that are on this furniture website. It is important that you tell us what type of furniture you are interested in and the location of your business within the UK. This is so we can work out more details and discounts we can offer you before we return your email or call. Also if you are emailing SIG Contracts regarding items that you have seen on this website, please keep a record of the item reference from this site and put this into your email.
You can also you the wish list to add the furniture items you are looking for into the one form and then submit this form to us with your contact details and we will provide the best quote for your business. This wish list is an excellent tool you for to use and one that helps us improve our server to you. Remember we are a long established furniture business and the experience we have gained over the years is to help you find your ideal furniture for your bar, restaurant or bowling club.
SIG Contracts,
25a Hamilton Road, Rutherglen, Glasgow, G73 3DF :
Tel: 0800 316 9339
Fax:0141 647 0427

Mobile: 07799646778
Email: enquiry@sigcontracts.co.uk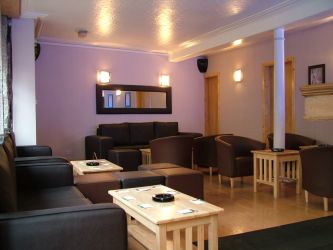 SHARE SIG CONTRACTS ON SOCIAL MEDIA