SIG Contracts - Special Offers Available
Currently SIG Contracts have special furniture offers on a number of items within our range of wooden and metal chairs. This page will be updated in time, but we feel at present we can offer more to our customers that what we can insert onto this page. This is because the range of special furniture offers we have available is second to none and we can always do a deal regarding any items on this site. We offer large discounts of wooden chairs, metal chairs, table etc when you buy more. That's what special about SIG Contracts is the more that you buy from us the bigger long term saving you will receive.
With regards to bespoke furniture on special offer we can offer you a range of top quality furniture at the best of prices. This is for any type of fixed seating you desire and if you are looking for the little bit extra in quality you have come to the right place. SIG Contracts is the ideal company if you are looking for banqueting or booth seating and we offer special offer on furniture for today's modern business
If you require more details relating to any products on this site and see if we can do a special deal for you, please just call SIG Contracts for a free quote on 0800 316 9339 . You can also email us at enquiry@sigcontracts.co.uk.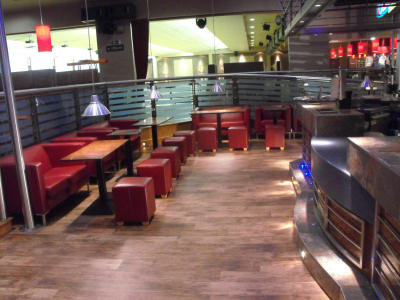 SHARE SIG CONTRACTS ON SOCIAL MEDIA